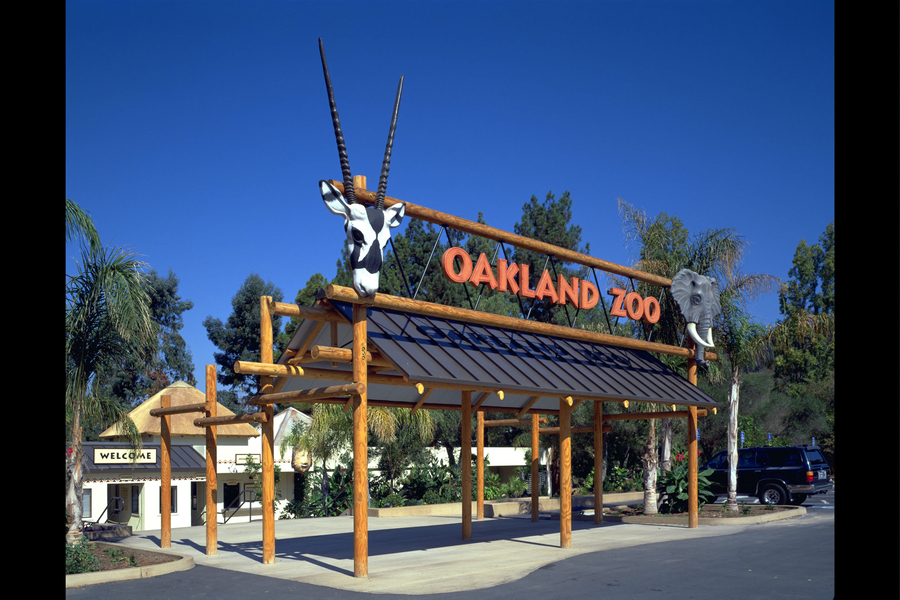 Oakland Zoo is an excellent choice for a family outing. Discover Oakland Zoo wildlife conservation, see magnificent animals, or participate in one of the many interactive and educational activities.
The zoo is located in the 525-acre Knowland Park in the Oakland Hills, and is home to over 700 indigenous and exotic animals. The teaching center features cultural exhibitions, and kids will love the new butterfly garden and the amusements area, which includes a roller coaster, an endangered animal carousel, and a train. A gondola ride with unmatched Bay Area vistas will transport you up the hill to The California Trail. Check out the native animals such as Grizzly Bears, Bison, Grey Wolves, and more!
How to Discover Oakland Zoo
The Oakland Zoo is located in the Grass Valley area. Founded in 1922 by the Conservation Society of California, it is a non-profit organisation commited to wildlife conservation on a local and worldwide scale. At least 850 native and exotic animals live at the zoo and it's famous worldwide for its highly regarded animal care. In particular its elephant care program. The zoo also has a 17,000 sq foot, state-of-the-art veterinary hospital, which is the largest wild animal medical facility in Northern California.
Origins
In 1922, naturalist Henry A. Snow founded the Oakland Zoo near 19th and Harrison Streets in downtown Oakland. Snow Park now stands on the site of the zoo's original location. Over the years it has moved many times, first to Sequoia Park, then to Joaquin Miller Park, and eventually to Durant Park in 1939. California purchased the area under the chairmanship of the California State Park Commission, Joseph R. Knowland, and christened the park Joseph Knowland State Arboretum and Park in 1950.
New exhibits
Many new exhibits are available to see and discover at Oakland zoo, including those for chimps and hamadryas baboons. The building of the sun bear display, which aired on Animal Planet Ultimate Zoos completed in 1995. The white-handed gibbons now reside on a verdant island deep in the Rainforest. The African Savannah includes camels, lions, elephants, hyenas, meerkats, and other animals and started in 1998.