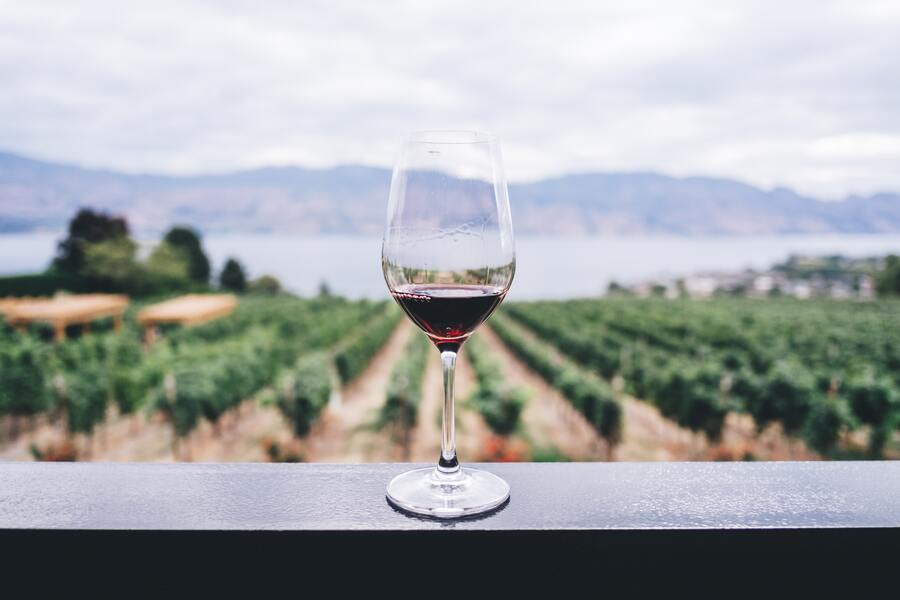 A new Oakland is developing. Young, ambitious chefs and urban winemakers have fulfilled their dreams of starting their own establishments. These venues are typically housed in warehouses and factories that have been vacant for years. Many of the wine shops and pubs in the no-nonsense, no-frills city of Oakland focus on natural wines. 
Wine Bars
The owners of this natural wine-focused bar, restaurant, and bottle shop, Lisa Costa and D.C. Looney, have a lifetime of experience. They've worked at nine wineries together, initially meeting at one in Sonoma. Their establishment, located in Uptown, Oakland's misleading term for downtown, attracts a lively after-work clientele that participate in competitions to name wines in blind tasting flights. Those who can solve all three puzzles don't have to pay! A dozen themed flight selections (reds, orange wines, Georgian bottlings) are offered, as are roughly 25 wines by the glass from bottles located in a climate-controlled, walk-in cellar across from the bar.
CDP
James Syhabout has helped put Oakland on the gastronomy map. His main restaurant, Commis, has two Michelin stars. In 2017, he took over the other half of the building on Piedmont Avenue to establish this considerably more inexpensive wine bar also located in Oakland. Some of the award-winning Commis menu is also available here, including a five-course menu for around $75. The restaurant tries not to reuse the same ingredient again in the course of a meal. Similarly, in wine pairings, he strives never to use the same variety or place of origin twice. "You find some unexpected, but amazing pairings that way," Mark Guillaudeu, the drinks director explains. 
Restaurants with excellent wine lists
Shelley Lindgren, co-owner/wine director of the famed San Francisco Italian restaurant, has won a James Beard Award for the wine list with a Southern Italian emphasis. She spent the summer exploring wineries along the Naples-to-Bari route (after which the restaurant is called) in preparation for a book, The New Italian Wine. Sommelier Noah Kenoyer, a winemaker with Blue Ox Wine Co., assists diners in navigating the extensive list. There are 200 reds, 125 whites, and 25 rosés to choose from, many of which are produced by tiny wineries using lesser-known grape varietals.
Shinmai
Yingji Huang, who was born in China, collaborated with Andy Liu to bring his passion for all things Japanese to this restaurant, which is located in the district behind City Hall. There is no signage, as is customary in Huang's favorite neighborhood of Tokyo, the Roppongi district. A sleek, well-stocked bar sits to the left of a mural depicting kimono-clad women in traditional geisha makeup. 
The California wines pair well with the sophisticated interpretations of traditional Japanese izakaya meals. There's also a modest but potent saké menu, which includes cedar keg-aged examples from Kyoto and marigold yeast-accented Amabuki.  If you're looking for a pre-dinner drink, choose the classic Old Fashioned, which is prepared with shochu and Mars Iwai whisky.
Wine Shops
Minimo
Minimo translates as "minimal," and it refers to both the design and the wine styles available. This wine shop, located near the Oakland waterfront square named after local hero, novelist Jack London, offers a selection of natural wines from the Old World. Georgia and Austria are strongly represented, as are producers from New World countries, such as North America and Australia. There are also plenty of wines for around $20.
Oakland Yard
Max Davis and Daniel Schmidt met while working at a wine shop in Brooklyn, New York. In Temescal, they then opened a business that combines the raw and the polished. A lumberyard and a restaurant specializing in upscale mac and cheese are among the neighbors. Expect classic European wines and Californian bottles well-known to insiders. The Instagram page provides info for the frequent early-evening flight tastings, which often spill out onto the terrace.
Urban Wineries
Brooklyn West
Though Brooklyn and Oakland are very different in many ways, both have attracted swarms of new people from more expensive zip codes across the river. The winery really knows their reds, sourcing grapes from farms in Northern California and Amador. It produces Tempranillos and Barberas that are refined and well-balanced. Its Zinfandels are jammy and huge, but they're also delicate. The wines are served in its tasting room, which is situated in a refurbished old factory on the waterside. 
Prima Materia
The name of this micro-winery is comes from the Latin for the raw material that alchemists wanted to convert into the philosopher's stone. Their purpose was to harness this fabled ingredient to transform base metals into gold. This winemaker hopes to turn grapes into wine, which is a much more commonplace process, but not without a mysterious element!