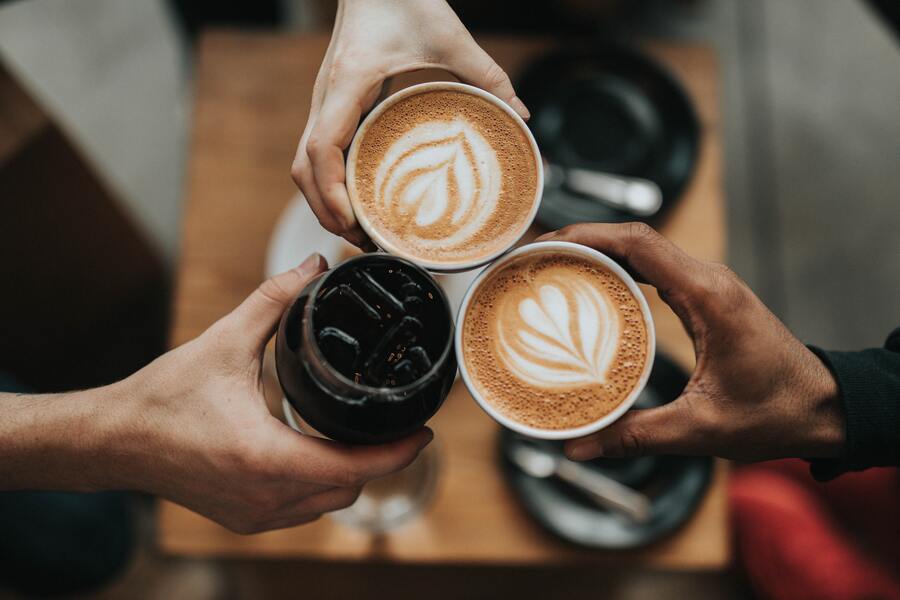 When it comes to coffee, you should know that Oakland does it just as good as its San Francisco neighbours.
Actual Coffee
This community café in Oakland's Golden Gate area has something for everyone. It's a popular venue for coffee, lunch, dinner, and brunch. Actual invites artists, cyclists, and musicians and helps the community by supporting the development of sustainable solutions. On weekends, they're laptop-free  to create a lively environment for people to interact. What distinguishes Actual Cafe is their celebration of community as well as their participation in it.
Timeless Coffee Roasters
Coffee Roasters that have stood the test of time
Timeless Coffee Roasters proudly roasts their coffees in-house and serves some of Oakland's greatest java drinks. It's one of the locals' favourite cafés due to their great coffee quality and extensive breakfast menu.
Blue Bottle Coffee
Another popular cafe in the Bay Area is Blue Bottle Coffee. The iconic blue bottle logo looms large in this establishment, and they always serve a fresh cup of coffee here since they only use in-house roasted beans from the previous two days. Come to Blue Bottle for a fresh cup of coffee and to unwind in their modern and spacious environment.
Bicycle Coffee
What began as a one-man coffee shop on a bike has now grown into a full-fledged coffee shop. Their highly regarded coffees are now available in their shop in downtown Oakland, and you can even purchase some of their beans there to make your own brews at home. They create some great ice cold coffees here, and you can even bring your own growler to fill up with their ice coffees!
Cole Coffee
Cole Coffee has been a fixture in the Oakland cafe scene for nearly two decades. Their longevity can be attributed to their freshly roasted beans and the lively ambience of their cafés. Why not relax on one of their sofas where you can have enjoy a good read whilst drinking a cup of your favourite brew. A great place to meet up with some friends. 
Modern Coffee
Modern Coffee, which has a few outlets in Oakland, has established itself as a dependable source of good coffee. It sources their beans from some of America's greatest roasters and prepares your coffee to order rather than in batches.  It's definitiely the place to go for your favourite made-to-order coffee beverage.
Coloso
This small café is a relative newcomer to the coffee scene in Oakland. Coloso Coffee is moving away from pour over drip coffees in favor of batch brewed drip coffee and espresso. Jose Posadas and Renzo Gianella, the founders, strive to value their customers' time by serving rapid cups and keeping open seven days a week. Coloso also provides pastries from San Francisco's Sandbox Bakery. The smaller space of the cafe has a minimalist atmosphere and d espite its small size, has a warm and easygoing vibe.
Farley's
Farley's takes pride in its community influence and uses its shop as a venue to assist local businesses. Mnay locals consider it to be Oakland's most welcoming and accepting coffee shop, supporting everything from local artists to non-profits. It's not uncommon to see a community workshop taking place at Farley's, so make yourself at home here.
Awaken Cafe
This cafe's walls are covered with the work of local artists, and it hosts open mic evenings. It has been a neighborhood treasure for over a decade!
It's more than simply a café though. It also features an award-winning espresso bar, a beer and wine bar, and an event space.