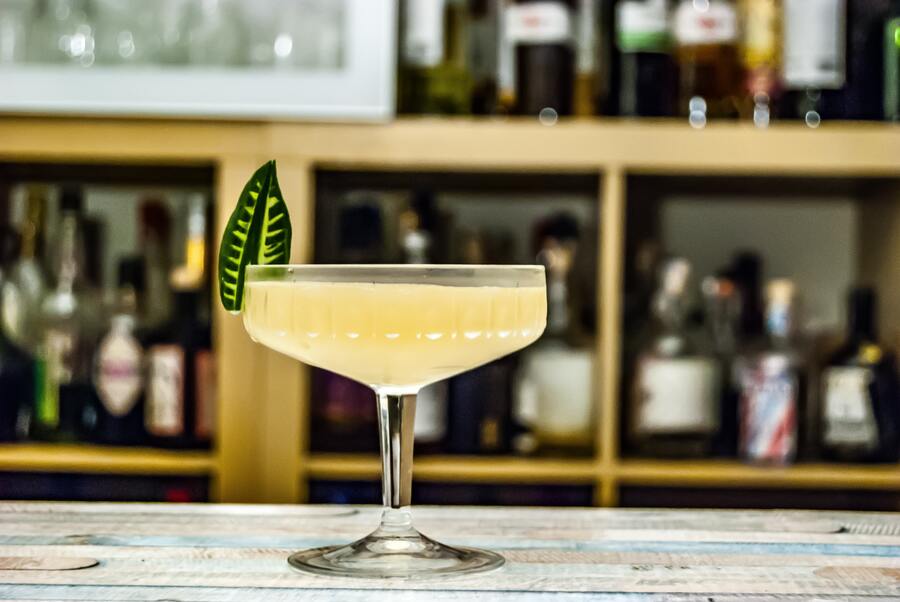 Locals in Oakland have plenty of options for cocktail bars for any occasion. Whether you're searching for a fancy night out on the town or simply want to decompress after a long day at work, here are some Oakland venues to suit your mood. All offering up delicious cocktails regardless of the vibe.
Heinold's First and Last Chance Saloon
This Oakland institution may seem out of place at first. It's built of weathered wooden planks and sits in the middle of Jack London Square. Between the quirky decor inside and the sunny patio, this is a bar you won't want to miss. If you want to sit at the antique slanted bar, just remember to keep a hold on your drink.
Sobre Mesa
Nelson German, whose seafood restaurant Alamar is just a few blocks away, has opened his first bar. Sobre Mesa, like his restaurant, is influenced by his Dominican and African-American roots. It features native plants, Haitian rums, and bar foods like bacalao fritters and empanadas. Classic cocktails such as Manhattans are served, but the big sellers are the tropical drinks sold by the pitcher. Try the passionfruit paloma made with blanco tequila, orange liqueur, passion fruit, grapefruit juice, and lime.
Make Westing
Make Westing is always a safe choice for your Friday night cocktail bar of choice here in Oakland. Hang out with a youthful crowd, play Bocce Ball, and drink a fantastic cocktail. Make some friends, drink, and don't forget to devour an inordinate amount of complimentary habanero popcorn.
Viridian
The cocktail bar in uptown Oakland had a bad start: it launched in February 2020, just a month before the first closure. Over the last year, they've transitioned from a bottle shop to a takeout cocktail bar to a bakery. However, as the pandemic fades in the Bay Area, the trendy, neon-lit establishment with Asian American-inspired beverages, nibbles, and desserts is now getting its due. It has become a firm favorite for the newly vaccinated who are finally returning to indoor drinking.
Café Van Kleef's
While it can be difficult to hear yourself speak when the crowds arrive before and after shows at the Fox Theater, it's easy to keep yourself occupied admiring the distinctive decor inside Café Van Kleef's. If you're going to a performance at the Fox, present your ticket to get a discount on drinks. Be sure to try one of their legendary greyhounds, made with freshly squeezed grapefruit juice. But be careful not to drink too many; they are deceptively strong!
Heart and Dagger
Don't be put off by the tattoos, loud rock music or the leather. While comparing Heart and Dagger to Zeitgeist isn't completely accurate, this biker bar is a close cousin to the San Francisco establishment. Having said that, it is unquestionably friendlier. How can you go wrong with a dog-friendly patio, pinball, pool, and video games?
Friends and Family
The bar and back patio of this inviting sanctuary on 25th Street are filled with plants, delicious drinks, and natural wine. Owner Black Cole, a long-time beverage professional who launched the bar with an all-female staff just as the outbreak began, creates the cocktails. Now that it's reopened, the move is to order shrimp cocktail to go with a "grandma's standard" drink of gin, dry vermouth, and a twist.